Ducati 851 Eight-Valve
The Birth of a Superbike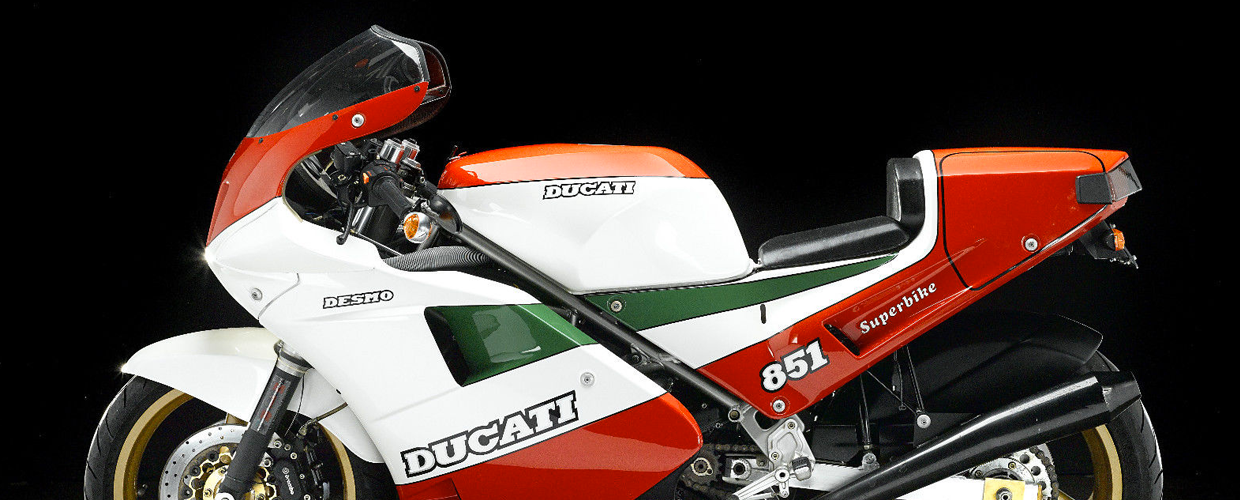 Congratulations, it's a Twin
Here's a hypothetical situation for you: Let's say you were to take a modern Superbike, one capable of qualifying about, oh, wheel-to-wheel with the likes of Bubba Shobert's Honda and Jimmy Filice's Yamah, and you entered that bike in Daytona Speedweek's Pro-Twins 50 mile race. And let's say you put a former 500cc world roadracing champion on it. Would that be a fair matchup? Would you expect the bike to have any real competition in the race?
Not likely. But that's exactly what happened last year at Daytona. Marco Lucchinelli, 1981 500cc world roadracing champ, entered the Pro-Twins event on a motorcycle that would have been more at home in the Superbike race. His motorcycle was ineligible for Superbike competition, however, since it wasn't a production machine; but it was perfectly legal for Pro-Twins racing, for one simple reasone: It had two cylinders.
That's right - a four-stroke Twin capable of running with some of the fastest Fours on Earth. The bike in question: the Ducati 851 Eight-Valve.
Lucchinelli and his obscenely fast works Ducati humiliated the competiton. They won, naturally, going away.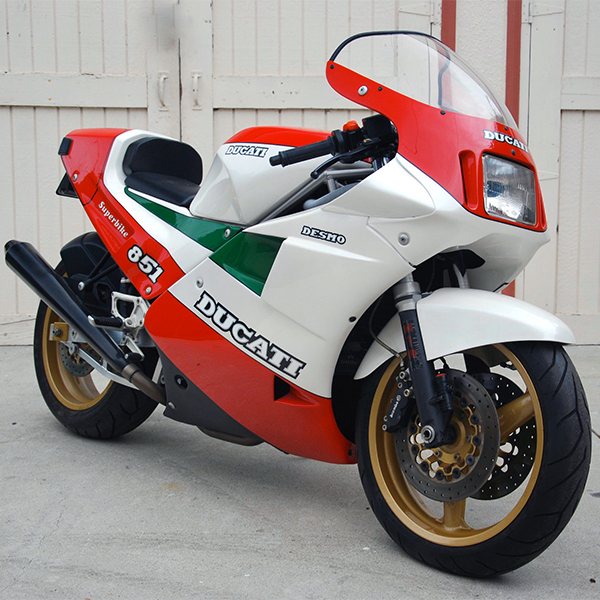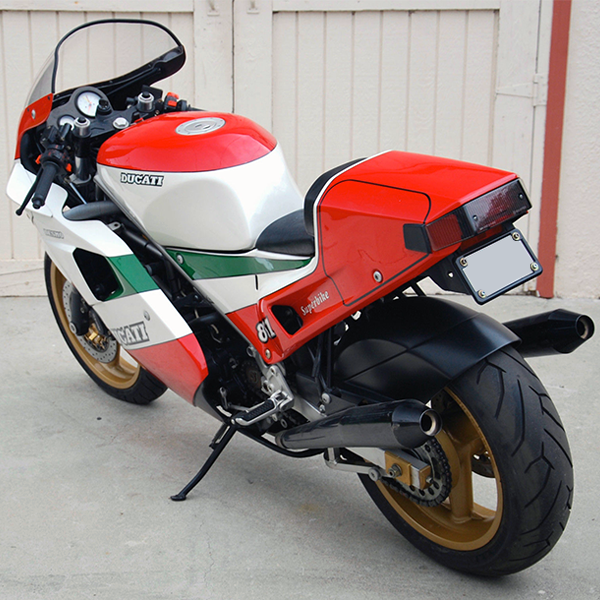 Specifications
General
List Price
$20,995
Importer
Cagiva North America
Customer service phone
(213) 538-9337
Engine
liquid-cooled, four-stroke Twin
Bore x stroke
92.0 x 64.0mm
Displacement
851cc
Compression ratio
11:1
Claimed power
110 bhp @ 9600 rpm
Carburetion
fuel injection
Weight:
Tank empty
Tank full

417 lb.
445 lb.
Fuel capacity
4.6 gal.
Wheelbase
57.1 in.
Seat height
29.9 in.
Tires:
Front
Rear

120/60 V17 Michelin Slick
180/67 V17 Michelin Radial Slick
Measured top speed
154 mph